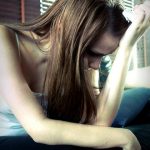 Today's guest post is by fantasy author Alex Cavanaugh:
We writers tend to be an insecure bunch. We're plagued with doubts and uncertainties, always questioning our abilities. Sometimes we're so neurotic, it's a wonder we accomplish anything!
I didn't realize how many writers were insecure until I founded the Insecure Writer's Support Group in 2011. The monthly postings of the three-hundred-odd members showed we were all struggling. Once it expanded to a dedicated website and a Facebook group with more than 2,300 members, it was confirmed. All writers struggle with insecurity.
How do we deal with it? What can we do to keep it from consuming us?
Here are some solutions that might put you back on the path of confidence. Continue Reading…