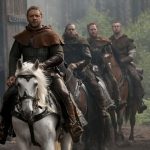 We're taking a long, hard look at those ten foundational scenes for your novel, and I'm sharing examples submitted by readers of Live Write Thrive—all to show you that you can do this (and should!). While it does take some time and thought, you owe it to yourself and your readers to set up a strong foundation for your novel by working out these key scenes before you start writing.
And if you've already written some or all of your first draft, there is no better way to ensure you've nailed your foundation than to plug in the scenes you have into the chart. If you find you can't come up with the scenes and in the proper spots in your story, you may be missing something crucial. It could be your structure is seriously flawed and your story will collapse.
Don't spend months of your life struggling over your story's plot and end up with a mess! Take the time to work up a solid story. For the clearest and best way to take your idea and fashion it into a best seller, get my books The 12 Key Pillars of Novel Construction and the workbook!
These books lay out, step by step, how to come up with a killer concept, how to develop strong, empathetic characters, how to generate high stakes and huge conflict, and how to mine the themes that will hold your story together. Continue Reading…