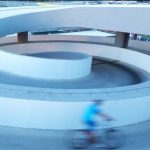 For this week's Throwback Thursday, we're looking at an excerpt from The Cycles of Book Sales by Anthony Wessel, a book industry veteran and founder of DigitalBookToday.com:
I read indie authors' blogs about the lack of sales in the past months. Most indie authors have only been through one or maybe two holiday seasons. A book is a product. Just like with most products there is a sales cycle on a year-to-year basis.
Readers are still buying books in the same cycle as they always have. Just on a different medium.
Trend Lines Are Pretty Much the Same
The book industry has sales trend lines that have been consistent for the past forty years. Sales are relatively flat on a week-to-week basis for forty-six weeks out of the year. Slight sales increases are seen on the minor sales holidays. This means approximately the same number of books is being read in any given week compared to the previous year. The marketing efforts of authors and publishers generally do not increase the total number of books that are purchased. The marketing effort is to get the consumer to purchase your product (book) instead of the competitor. A great example is the car industry. Continue Reading…