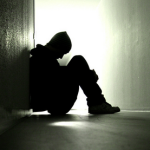 Today's guest post is by Antwan Crump. 
You've done it! You've toiled over the illuminated white screen of your computer for weeks, months, years, or even decades. You've done the work. You've done the study. You've taken the advice. You've literally done everything in your power to complete that novel of yours.
This one isn't like the others. You're seasoned now—poised to take the literary world by storm. You've sent out query letters and curriculum vitae to strangers and "connections" alike.
You lay your head down and despite your sweaty palms, trembling fingers, and clicking teeth you manage to exhale and think, Job well done.
You may not believe it, but there have been hundreds and thousands of authors that have experienced those same exact things. The feelings of doubt and uncertainty hold sway. They've pushed through—as you have—and gotten the work done anyway. Continue Reading…