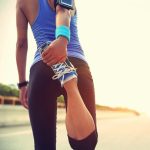 Today's guest post is by Anuradha Prasad.
Lately I have been thinking a lot about practice.
Did you know that all art forms and spiritual work are rooted in deliberate practice? Practice is the time set aside every day to honor your work and develop your skills. It takes the shape of rituals and exercises. Practice gathers your attention and brings it to your work.
Ballet dancers train for hours. Even the most basic steps are repeated over and over again. The movements and the dancers are inseparable. When they are on stage, these movements are transformed into performance.
Singers  warm up with the basics, stretch their vocal chords for two to three hours a day. Athletes and gymnasts train every day. They are always in shape and ready to push to the next level. Continue Reading…