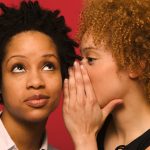 Today's post is by Bailey Belmont.
Deciding how much personal information to share in your writing is something that every writer needs to address.
While it is sometimes disconcerting to expose too much of yourself in your writing, whether it is fiction or nonfiction, there are benefits and disadvantages to sharing your personal experiences and information with those whom will read what you have written.
The benefits to using personal information and experiences are plentiful. Not only do you have the benefit of speaking, or writing, from experience, but you also are able to write more authoritatively because you are simply relaying events that have already occurred, relying on your personal reactions and emotions rather than trying to invent or predict how someone might react hypothetically.
This is invaluable, regardless of the context in which you are writing, because speaking from experience makes your writing more powerful and believable. Continue Reading…