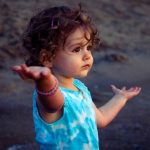 Today's guest post is by Barbara Linn Probst.
 So what's your book about?
We've all had that question put to us by friends, relatives, agents, or other writers.  It's a reasonable question for them to ask.
"Well, it's the story of a woman who . . ."
"It tells what happens when . . ."
Nope. That's the setup. It's not what the book is about.
Coined by R. A. Fairthorne in 1969, "aboutness" is a term used in linguistics, philosophy of language, and the informational sciences to convey both intention and content—that is, the aim and subject of a text. Continue Reading…