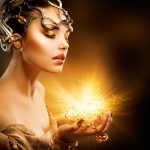 I'm honored to have Michael Hauge share a guest post with Live Write Thrive today. Michael has been a top Hollywood script consultant, story expert, and author for more than thirty years, and he is personally one of the greatest influences in both my fiction writing and my method of teaching novel structure. I asked Michael to speak specifically on this topic of credibility in story, so here are his gems of wisdom:
I recently consulted with a screenwriter who complained when I told him his screenplay lacked credibility. "Movies aren't ever real," he argued. "Is it believable that zombies could take over the world in World War Z, or that a princess could make everything freeze in Frozen? Is it even believable that Denzel Washington could kill all those bad guys in The Equalizer?!"
My answer to him was "Yes, it is." 
Why do audiences and readers "believe" these fictional stories, and just what does credibility really mean in the make-believe world of movies and fiction?
Understanding the answer can help storytellers—novelists and screenwriters alike—tell stories that feel wholly credible, despite fantastical components. Continue Reading…