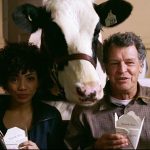 Today's guest post is by Beth Barany.
No matter if you're a plot-driven or character-driven writer, your characters need to feel real so that your readers can connect with and care about them.
If you're pressed for time or just want to get to the essentials, I recommend these three essential characters tips. By no means are these tips exhaustive. I cover many more brainstorming tools for character and for plot in our newest book for writers, Plan Your Novel Like A Pro, from which this article is adapted.
Tip #1: What Does Your Main Character Want?
What does your character want?
Stories are built on characters and their journey to get what they want. Your job to put obstacles in the character's way so he can't easily obtain what he wants. (Otherwise there would be no story.) Continue Reading…