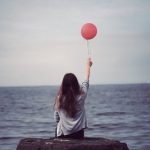 Today's guest post is by Beth Cadman.
Before taking the plunge to write full-time, I often found myself imagining how wonderful it must be.
To be able to manage my own time, to work wherever and whenever I wanted.
To sit in coffee shops, looking fantastically artistic and observing the world passing by, while the inspiration for a new book just "came to me."
To never have another pointless team meeting again, or create another project management document, or Excel spreadsheet, or be bossed around by my very bossy boss.
To have the unwavering support of family and friends, who would eagerly read everything I wrote.
To live my life knowing that I wasn't just another sucker in the rat race, that I was true to myself, and inevitably, definitely, the universe would reward me for that by making me a celebrated, world-famous author in no time at all. Continue Reading…