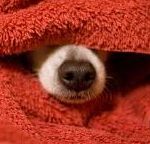 Today's guest post is by Braeden Phillips.
Have you ever given a piece of writing to a friend to read and had butterflies in your stomach as you watched her read it?
Most writers know what I am talking about.
Whether we're doubting our own abilities, dealing with criticism, or struggling with our first draft, insecurity is a common emotion that a lot of writers feel.
But I think insecurity is far more dangerous than a lot of us realize. From what I have seen, it isn't just a bad feeling but is rather a serious leech on your storytelling abilities.
Today we're going to look at three ways insecurity hurts your writing and what to do about this dangerous feeling. Continue Reading…