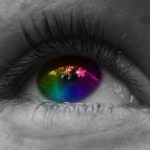 Today's guest post is by Brenda Berg.
Take any writing class, and talk to any editor, and he'll say "never write with an omniscient narrator." I've never heard a good reason for that, though, and that's why I decided to get a writing consultation with Paper Fellows. We worked on the issue, and here's what I learned.
What is an omniscient narrator?
An omniscient narrator is one that is literally all-knowing. He (or she) knows everything that is happening in your story at any time, and that includes any information that your characters may not be aware of. He also has a good understanding of the history of your story's world.
Why are writers told not to use the omniscient narrator? Because editors know just how easy it is to make mistakes with it. After all, you're not all-knowing yourself, so how can your narrator be? It's actually easier than you think if you take care when you're writing and use tools such as Cite It In to get the facts correct. Here's why an all-knowing narrator is so useful and how you can use one.
Readers get to know multiple characters
A story is often much bigger than just the one character. Multiple characters will be making an impact on the story, making changes that affect others who may not even know them. This can be seen in the Game of Thrones books (though these books are not written with omniscient POV; they're third-person shifting POV), in which chapters jump between different characters and show what they're all doing. Continue Reading…