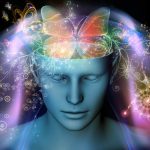 Today's post is by Chandra Clarke.
You did it! Your masterpiece is done! You stuck to your guns and finished writing your book. You even took things one step further: you self-published. Congratulations! You're a published author. That is a HUGE accomplishment. You deserve a glass of champagne (or a bar of chocolate!).
As great an accomplishment as this is, publication is not the end of your book's journey. Marketing your book is the next key to its success.
But there's one problem: you don't know how to market a self-published book. Heck, you don't know anything about marketing your book at all. But you do know how to do something: write.
In fact, this is basically a superpower when it comes to marketing—if you can write well, you can accomplish pretty much anything. And that's exactly what you're going to do to sell as many copies of your book as possible. You're going to write your darn face off. Here's how. Continue Reading…