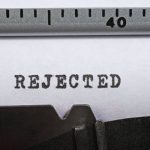 Today's guest post is by Charlotte Oakeby.
In order to further my own literary skills, I recently decided to dip my toe into the metaphorical waters of editorial reading. And, as a seventeen-year-old, I was hoping to provide an alternative perspective when it came to selecting submissions for publication. It's a huge responsibility—of that I'm well aware.
Already I've managed to source some tricks and store them up my sleeve. I thought it would be rude to keep them under lock and key, considering that I know the struggles of submitting only too well.
So, here's my gift to you: five submission tips from an editorial reader. Continue Reading…