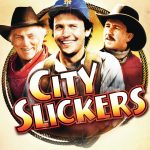 I thought, for fun, we might revisit some posts I wrote 10 years ago on theme. Enjoy!
I want to talk a little about universality with theme. Having a theme is great, but if a lot of people can't relate to it, you're not going to interest readers.
You want your themes to have universal appeal—which means they should be common to the human condition. If your theme is weak and simplistic, it won't have impact. But if you build it over the entire novel, weaving it in as your characters experience life and learn and grow, the theme will deepen and become entrenched in the heart of the story.
As you plot out your scene, you'll want to always ask yourself how you can tie your theme in with that moment in some way, however subtly or blatantly. It's not so much the universality of the theme, though, that determines how powerful an effect it will have; it's how well you develop it throughout your story. Continue Reading…