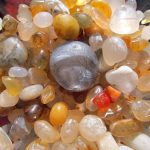 Last week I discussed how important it is to have conflict on every page. And I shared the Faulkner quote that author Colum McCann referenced: "The only thing that matters is the human heart in conflict with itself."
That might not be the only thing that matters when it comes to crafting a masterful voice in your writing, but it's an important one, to be sure.
I believe literary agent and author Donald Maass is spot-on when he teaches that microtension is the key to writing a terrific novel. Without it, a novel is flat, struggling to keep a reader's attention.
Microtension is exactly what it sounds like: it comprises all those tiny bits that give a reader pause. Contradictions in words and phrases, unspoken mysteries and clues, incongruities, hints of danger or trouble on some level. Microtension depends on what is not being said, on subtext. It's like a that tightrope wire McCann wrote about in Let the Great World Spin, which I shared last week.
Those little bits sprinkled throughout every page remind me of sparking gems scattered across a beach of endless, colorless sand. As a reader, I think I essentially read as if I were a beachcomber, rushing from one glittering gem to the next, gathering them up and making my way down the beach. Continue Reading…