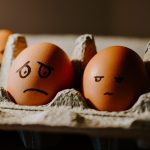 Critique. Does this word make you cringe? Perhaps it sounds too much like another word that has a negative connotation: criticism.
Yet, as authors we understand the need to have another pair of eyes look closely at our manuscript and give us constructive advice and direction so we can make our book the absolute best it can be.
But an unprofessional, misguided, or inconsiderately toned critique can cause great heartache and discouragement, so should we really risk our already fragile writer's ego and let someone tear our precious work apart? Will a good critique be worth not just the money but the emotional cost?
Some copyeditors claim you should critiques are a waste of time. They say all you need is to get your book edited by a copyeditor and fix all the grammatical mistakes. And it's true that getting a thorough copyedit is essential.
But few writers think about getting their book critiqued first. However, in my thirty+ years of experience with writing novels,  becoming a multipublished author, and working professionally as a copyeditor and writing coach in the publishing industry, I have come to conclude that most authors—whether a new writer or seasoned published author—need a professional critique and preferably in the early draft of their manuscript. Continue Reading…