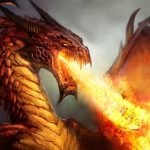 Today's guest post is by Dan Brotzel.
We all lament the lack of time we have for creative work. But then when we actually get some time, we sometimes fail to make good use of it. Here are six blockers to getting your writing done and how to deal with them.
"But it's all been said before!"
Problem: You think: There are so many stories in the world already, what could I possibly add that hasn't already been said a hundred times before, a hundred times better?
Solution: Remember that unoriginality at the level of structure isn't a bad thing—in fact, it's almost inevitable. We all love stories that are variations on well-known templates and structures. We like to see good triumph over evil, the odd couple finally get together, the killer unmasked.
Yes, it may have been said before. But not by you, to your audience, with your style and perspective. Continue Reading…