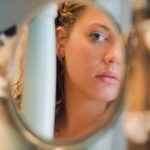 Today's post is by David Berner.
Ernest Hemingway did it with The Sun Also Rises. Jack Kerouac did it with On the Road. Nora Ephron did it with Heartburn. Carrie Fischer did it with Postcards from the Edge. And Tim O'Brien did it with one of the most celebrated books in the last thirty years, The Things They Carried.
Each of these and many others not mentioned here are of the genre that's come to be categorized as autobiographical fiction.
These are novels in the broadest sense of the word but based on hard truths, some more full of facts than others, and some so close to the truth they could be labeled memoir.
O'Brien's Pulitzer Prize finalist is based on his time spent serving in the Vietnam War, but the author has always been quick to remind us that the book is not memoir. He has admitted some of the stories are completely made up. Still, he argues that the untruths in The Things They Carried are many times truer than the real thing. Continue Reading…