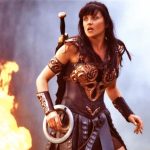 Last week we took a look at a number of diverse male archetypes that might inspire the characters in your fiction. In this post, we'll take a look at some of the female archetypes.
Archetypes can spark great ideas for characters because they are classic "types." While one character might wear a particular archetypal "mask" throughout a story, sometimes characters will switch masks, depending on the situation and relationship involved.
You may think that fashioning a character to match all the qualities of a particular archetype might be like stereotyping, but that's not necessarily so.  Within a "type," there is room for much originality in personality and traits.
The idea here, when borrowing archetypal characteristics, is to look at the purpose as it relates to your premise, protagonist's goal, and themes of your story. Continue Reading…