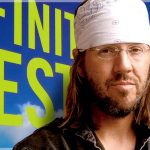 Today's guest post is by Fred Johnson.
The late David Foster Wallace (1962­–2008) has long been recognized as a literary genius by those qualified to decide such things. His 1996 novel Infinite Jest blew critics away with its complexity, inimitable style, and sheer length, and his other novels, along with his essays, short stories, and works of nonfiction, have been praised as works of startling originality and substance.
While it would be unwise to try to imitate Wallace's own idiosyncratic style, it's undoubtedly a good idea to listen to what this giant of American letters had to say about writing and getting stuff done.
So without further ado, here are David Foster Wallace's eight tips to make you a better writer. Continue Reading…