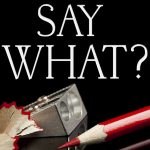 If you're hale, you're well.  And some people like to use the expression "hale and hearty." That sounds right, doesn't it? Maybe they are thinking it means they have a healthy heart, but the word hearty is incorrect.
When we talk about someone being bold, vigorous, or robust, we say they are hardy. That's quite a bit different from hearty, which means warm and enthusiastic.
He gave me a hearty greeting when I arrived.
She's a hearty gal—strong and healthy.
Hearty can also mean nourishing and satisfying, when talking about food or appetite: Continue Reading…