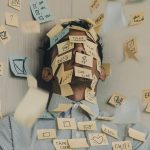 Good fiction is packed full of conflict. While most writers focus on the tension and excitement that plays out in the action unfolding, often the inner landscape of the characters is ignored. Yet, few conflicts are as engaging as the one that is revealed within a character's own psyche.
The notion of a character being his own worst enemy can add layers of complexity and richness to your story's scenes, creating opportunities for profound character development and reader empathy.
We can all relate—at one time or another, we've been our own worst enemy. Whether it's a fight over giving in to eat that piece of chocolate cake while on a diet or failing to keep our mouth shut and saying something hurtful to a friend that destroys a relationship, we have all been there. Our characters should "go there" too.
Conflict is the driving force that propels a narrative forward. It serves as the crucible in which characters are tested, revealing their true essence and potential for growth. While external conflicts, such as clashes with adversaries or battles against the elements, are a given with a solid plot, it's the internal conflicts that often define the heart and soul of a character's journey and are often missing from the pages. Continue Reading…