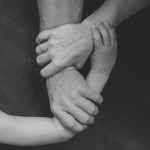 This continues our series asking some seasoned, experienced authors what three key bits of advice they would give new writers that they wished they'd known when they started writing. We all wish someone had given us gems of wisdom that would help us avoid wasting precious time and making serious career mistakes. So I hope hearing the advice from these various authors will help you in your writing journey!
 Today's post is from author Jackie Castle:
So. You've declared yourself a bona fide storyteller, a scribe of fantastical tales, an author in training. And with that admittance comes a sense of peace, of rightness, and a world of craziness.
Yes, craziness. You read that right. Continue Reading…