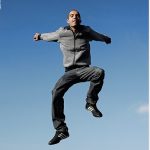 Today's guest post is by writer and blogger Jackie Johansen:
You are writing your book, and you are excited thinking of others reading it. You understand what your characters are feeling, and you understand what you want your readers to feel.
You know what it is like to feel something from a book. The books that stirred you stick in your mind—they mean the most to you, and they often changed your thinking about ourselves or the world.
You want this for your readers. You want this for yourself.
Often the books that end up on best-seller lists carry a heavy emotional punch. Books that lack emotionality fall flat. When that emotionality isn't infused in our work, our characters fall flat. The work as a whole can fall flat, and unfortunately the result will be an unmemorable novel. Continue Reading…