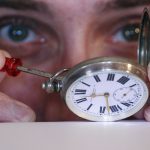 Today's guest post is by James Rose:
Marketing does not come naturally to me. It has been a struggle to get my mind wrapped around the many facets of marketing a self-published book. I made many mistakes and wasted a fair amount of money.
But I learned the actual marketing process is not too complicated. The difficult part has been the scope of tasks and the organizational requirements.
I did a lot of research and found the information to be spread out in bite-sized chunks as is often the case on the Internet. I have always learned more efficiently from a complete guide all in one place. Just give me the knowledge I need, and let me break it down in a way that makes sense to me.
My other educational hindrance has been my tendency to add fluff. Fluff is great for literature but not for learning, in my opinion. In fact it is not unusual for me to condense a three-hundred-page book to thirty pages of notes. After all that work I'd find myself asking why that book wasn't thirty pages to begin with. Continue Reading…