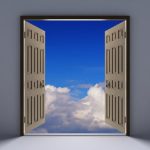 Today's guest post is by Jennifer Locke.
Novel beginnings are tough.
The writer faced with a blank document must ask herself question upon question.
How do I include relevant information regarding time and place without front-loading a lot of backstory?
Which key details will set the scene in the reader's mind?
How can I jump right into the action, without leaving my readers completely lost, unmoored from the specifics of story?
We've heard all the no-nos. Continue Reading…