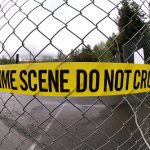 Today's post wraps up our extensive series taking a hard look at some of the professions fiction writers might choose to include in their stories. We're covered posts that delve into law and legal systems and procedures, police procedures, medical practices and forensics, judges, and now writer and ex-lawyer Jim Steinberg shares some great tips on being real about characters in the legal world.
"It is not what a lawyer tells me I may do, but what humanity, reason, and justice tell me I ought to do." —Edmund Burke
Should you have in mind a story about people embroiled in a legal battle, these plain words of a towering figure in philosophy and political theory are worth remembering.
They hint that Burke, who gave up law school to travel and write and never plied the trade, might advise you to let your story cross the legal, moral, and ethical boundaries that the adversary process is intended to assert and protect.  He might say that to insist on your characters—the parties, lawyers, judges, investigators, and witnesses (both expert and lay)—keeping their conduct within those boundaries will not represent how things actually happen.  Nor will doing so guarantee an interesting story.  Continue Reading…