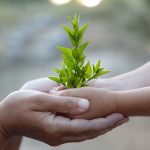 Today's guest post is by John Cabrera.
Fiction has few if any concrete rules. It is the product of imagination and is fueled by a sense of awe and wonder that has no boundary and thus cannot be defined by one definitive voice.
Children are born masters of fiction.
The mind of a child is not set by any boundaries until they grow older and form concrete ideas of the world around them. Through the eyes of a child, the world is a wondrous and amazing place, filled with new and exciting experiences that have yet to be discovered.
As adults it is too easy to allow cynicism and experience to take over. This is what a fiction writer must resolve in his own mind before putting pen to paper or fingers to keys. The world that is known must be forgotten in the creation of fiction.   Continue Reading…