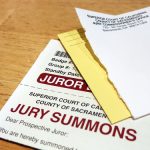 Today's guest post is by Karen A. Wyle:
Want to write legal thrillers? Or put a courtroom scene in your novel? Movies portray juries listening to evidence and lawyers' arguments, but there is much to understanding the roles and responsibilities of a juror.
In true lawyer fashion, I'll begin with a caveat: my experience comes from practicing law in the United States, almost entirely in California and Indiana. While I have my educated guesses about what doctrines exist beyond those borders, you should treat them as guesses rather than gospel.
Understanding the Function of Juries
There's one very important open secret about how juries function: they can do pretty much whatever they believe to be right and just, even if their verdict conflicts with the applicable law. Rather than some kind of quirk or flaw in the system, this power is a large part of why we have juries at all. Continue Reading…