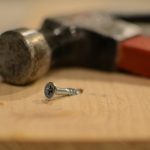 Today's guest post is by Kathy Edens.
I spent four years in college working hard to achieve my bachelor's in professional writing. I say this humbly because it's certainly no great feat. In fact, using an editing tool for the past year has taught me things about my writing I didn't learn in four years of college.
If you haven't tried one out yet, an editing tool like ProWritingAid uses computer algorithms to compare your writing to hundreds of thousands of examples of published writing by great writers and authors. It then suggests ways you can make your writing more readable, and points out technical edits for stronger, more concise writing.
Its strength isn't in finding grammar errors (though it does that too); rather, it's in picking out those sentence structures or word choices that make your writing sound awkward or clunky. Continue Reading…