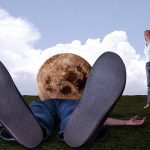 Today's guest post is from my beloved editing mentor Kathy Ide. Kathy is the person who introduced me to the world of copyediting, and taught me so many of my foundational rules about being an editor. The first being: put your work away when your husband comes home and give him some attention. Okay, that may have nothing to do with the mechanics of editing, but it's been an important part of my editing life (and maybe good advice for all writers too).
Kathy has a new editing book out, which pairs nicely with my Say What? grammar guide out this month for fiction writers. I always say (or maybe I should start saying) that you can't have too many great writing and editing books! So be sure to pick hers up here. Kathy shares today 10 points that should get you thinking about learning some proofreading chops.
Have you seen the plaques and T-shirts that say this?:
Let's Eat Grandma.
Let's Eat, Grandma.
 Commas Save Lives.
I love that! It shows how one tiny bit of punctuation can change the entire meaning and tone of a sentence. Continue Reading…