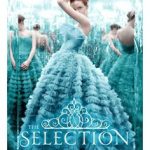 Each week, we've been taking a look at the first page of best-selling novels of various genres and seeing how they measure up to my first-page checklist.
This week, I grabbed a Young Adult title that's gone ballistic, launching a series that has teens drooling for more. Kiera Cass's The Selection is listed under the Sci-Fi/Fantasy genre, but is more accurately slotted in the Dystopian subgenre for teens.
One reviewer calls Cass's series "Reality TV meets dystopian fairy tale." And another describes it as a cross between The Hunger Games and The Bachelor (TV show) but without the blood and guts.
While I considered looking at the current volume (The Crown), which is also a big best seller, I thought it a good idea to examine the first book's first page. Continue Reading…