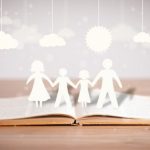 Today's guest post is by Laura Sherman.
Whenever you write a novel, the success of the project depends upon your ability to craft believable, realistic characters. When done correctly, your readers will be drawn to the people in your book. They will empathize with and relate to each individual you portray and might just shed a tear when the book is finished.
As a writer, you know how important it is to do research. After all, you must know about the environment, relevant history, as well as the various topics discussed in your book. These are crucial to creating a realistic setting and background.
What you might not realize is that you also need to research the personalities involved if you wish to create truly three-dimensional characters. That's the only way to really understand the nuances and characteristics of each individual in your novel. You have to work out how each character will develop throughout the story and who they will become by the end. And that development needs to resonate with your readers. Continue Reading…