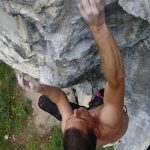 Today's guest post is by Lisa Rowan:
Whether you're kicking off the new year by tackling a new writing project, or are hoping to revisit your work with fresh eyes, finding the motivation can be tough. After all, you are your own worst critic, and beating back any negative thoughts you have about the quality of your work or how productive you've been can feel impossible at times.
There are countless methods to help you write more, and you could read entire series of books on the topic. But which tips will work best for you?
The methods below are just a few that have worked well for me. Sure, I still have plenty of days when I don't feel like writing, or I get frustrated when I can't find the exact word I'm searching for. I still fall into the black hole of Facebook feed-scrolling or Wikipedia exploration. But I know I can always come back to one of these methods to clear my head and refocus my efforts. Continue Reading…