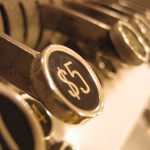 Today's guest post continues the 12-part series I've launched in this new year: asking self-published authors what are the top 5 things they've learned in the last year. Last year I featured numerous guest posts from indie authors who'd been successful, and I noted the diversity of reasons for their success—some completely in contradiction to another's—so I thought it would be helpful to have more authors give their insights into the most valuable lessons they've learned. Hopefully it will help you navigate the convoluted and confusing maze of indie publishing and give you ideas on how best to spend your time so that it produces the results you desire in your writing career.
Today's guest post is from Michael Drakich, and although he shares only 3 things, they're detailed and insightful:
I've been asked to describe some things I've learned in the past year as a self-published author. The truth of them is they all involve the school of hard knocks. There is no easy path to success. Here are three major things with a number of other tidbits of advice mingled in.
1. Amazon is the 900-pound gorilla. Everyone knows the joke: Where does a 900-pound gorilla sit? Anywhere he wants to. Continue Reading…