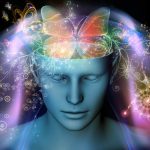 Since many of you are in the throes of NaNoWriMo, here's a reprint of a post I wrote years ago discussing how helpful mind-mapping is and how you might use it to spur your creativity and work through your plotting ideas.
And, of course, any writer can utilize these techniques to help come up with great plot and character elements for any story.
Brainstorming ideas seems to be one of the hardest stages in the writing process for many novelists. As I discussed in a previous post, this storm of ideas that flash and thunder in our brains often appears unruly and difficult to harness.
I introduced the practice of mind mapping, which is used across many disciplines—such as in classrooms for essay writing and in business meetings to problem-solve. Mind mapping can be used in just about any situation when ideas need to be reeled in and transformed into practical application. Continue Reading…