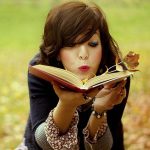 Today's guest post is by author Morgan St. James.
Many novice writers find it  tempting to simply string together a word laundry list to describe a character's physical attributes or their behavior in routine or off-the-chart situations. Some go a little beyond dry description and use inner thoughts to pump up the situation.
That can represent a pitfall if not used with discretion. I recently read a book that would have really been good but for the excessive use of inner dialogue—an average of at least three or four per chapter. It is better to create characters with feelings, emotions and a physical presence.
One of the most important qualities a fictional character can possess is to seem real to the reader.
Creating characters doesn't have to be daunting. It is important to remember that the reader sees events through the eyes of the players in the story. Unless it is critical to a specific character, avoid populating your story with characters who are devoid of emotion. Characters that seem like a bunch of paper dolls reading from a script.
On the other hand, it's easy to get carried away with creating overblown figures. Strive to strike a balance. Continue Reading…