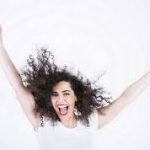 This post of mine originally ran on Positive Writer in August, 2019. Reprinted here for your enjoyment and edification!
It's really amazing, if you stop to think about it. Readers will willingly suspend disbelief and subject themselves to the gamut of emotion, making themselves vulnerable to intense feelings.
Some readers read for the suspenseful ride. Like my husband and kids, who eagerly climb into seats on real roller coasters—they'll even wait two hours to experience a two-minute ride just to get scared out of their wits. Some readers are perfectly fine crying, feeling miserable, or aching in commiseration as they go on a difficult journey with a fictional character they love.
Fictional, not real.
Why do so many people love to do this? I don't know. I can only speak for myself. There is something wonderful, magical, and sublime about being made to feel deeply about something outside my normal life. Stories that remind me of what being human is all about, what love is, what loyalty is, what hope is, what being victorious looks like lift me up, confirm my humanity, bring deeper meaning to my own life. Continue Reading…