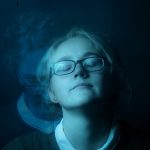 Today's guest post is by Patrick Cole: 
When I first met Sydney Carton in A Tale of Two Cities, I was in high school and certainly not yet "fully baked." In fact, my major emotional connection to the novel was not with Sydney Carton but with Lucy and Charles. They were so in love, and I just wanted there to be a romantic happy ending for them. Dickens did not disappoint me.
Of course, since that time, I have reread this novel two more times—once in college for an English Lit. class and once more because there is much to learn from Dickens's writing.
To me, now that I am closer to coming out of the oven, Carton as a redemptive figure is one of the best in literature. And while many fiction writers do not have "Christlike" characters in their novels, the methods used by Dickens to establish that emotional connection are timeless and universal. Here are things I have learned that you can learn too. Continue Reading…