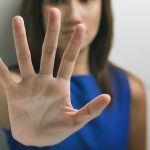 Today's post is by Paula Hicks.
All writers have some bad habits. What's difficult, though, is spotting our own. We may be unaware of the bad habits that are harming our productivity.
The good news is it's possible to change those bad habits and get into more positive ones. Your writing will show a marked improvement when you do, and you'll produce higher-quality material.
So let's take a look at six bad habits writers often succumb to and ways to combat them.
Waiting for Inspiration
The mistake that nearly every writer makes is to sit back and wait for inspiration. Sometimes writers don't appreciate that writing needs to be treated as a job. You have to work at in constantly. It could be a long wait for your muse to call round! Continue Reading…