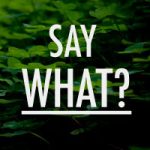 What's a writer to do when she needs to make a normally plural word possessive? Words like others, people, children, and women  can muddy up the grammatical waters sometimes. I often see writers adding the possessive apostrophe+s in the oddest places. But I get the confusion. Let's see if we can simplify this.
If you are talking about one person, you would write this:
It's not my opinion, but the other's opinion.
It's that person's car, not mine.
If you are talking about more than one "other" or national group or peoples, you would write this:
Those are others' opinions, not mine.
It's the Third World peoples' problems [referring to more than one national group].
When you have words that are already plural, such as children or women, you don't first make them plural and add the apostrophe. Here's how you add the possessive:
I went to the children's concert last night.
I attend the same women's conference each year.
But you would say:
I enjoy going to writers' conferences.
Drive a block past the dancers' studio.