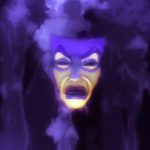 Traditionally, there are four general types of opposition at the heart of a story. While our protagonist might face multiple kinds of opposition, the primary one will usually fall into man vs. man, man vs. nature, man vs. society, or man vs. self (and of course you can replace man with woman, or robot, or alien).
In story structure, there are key scenes in which the opposition rears its/his/her ugly head and "pinches" the protagonist—hence why these are called "pinch points."
Two specific pinch points occur in traditional story structure, the first one falling between the 25% mark (turning point #2) and the midpoint (turning point #3) and the second one around the 67% mark (before the Dark Night of the Soul moment).
The purpose of the first pinch point is generally to introduce the opposition to the reader. The second pinch point reveals the full force of the opposition. Continue Reading…