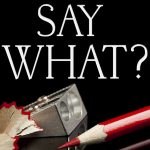 Let's talk a bit about joint possession and the proper way to express this. Possession can get a bit tricky, and writers often don't stop to think about the nuances. Take a look at this sentence:
We always go to my uncle and aunt's house for the holidays.
Unless your uncle and aunt have separate homes, the sign of possession—the apostrophe—is placed with the second noun. The pair is treated as a unit; that's  what joint ownership is, after all.
Things get a little trickier when you replace one of the nouns with a pronoun. Which is correct?
We're going to him (referring to your uncle) and my aunt's house
We're going to his and my aunt's house