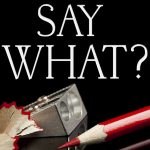 Here are two words that get mixed up at times—reticent and reluctant. If you're reticent, it means you are reserved/restrained in appearance or presentation or unwilling to speak freely.
Although reticence often seems to have the same sense as reluctance, it's important to understand the distinction between the two words.
Reluctance, by contrast, refers to an aversion, hesitation, or unwillingness to do or say something. It usually implies a strong negative connotation. Reticent imparts less of a negative feeling.
You could be reluctant to be harsh with another person, whereas you might be reticent about speaking up because you are shy. Think of it this way: people aren't generally reluctant by nature. Continue Reading…