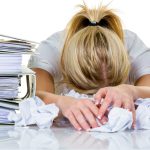 Today's guest post is by Janice Hardy.
I've always enjoyed revising a novel, both with my own books and helping other writers with theirs. It's exciting when an idea blossoms and I can see all the random pieces come together to form a compelling story. It's also satisfying to help a writer pinpoint the exact problem she is having with a manuscript and work with her to fix it. Some might call me crazy, but it's a lot of fun.
Every novel has its own quirks and trouble spots to work out, but there are some revision mistakes that new writers run into more than others (and even some pros do too).
Polishing the Text before the Story Is Solid
No doubt you want your novel to read beautifully, but an early draft is not the place to polish the text. You're still working out the story, tweaking the plot, fleshing out the characters and the setting. Until the story, plot, and characters are the best you can make them (and working as intended), the specific words in the text don't matter. Continue Reading…