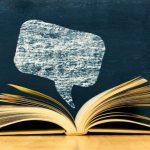 Today's guest post is by Sarah Robinson.
Let's get real here.
Most authors are shocked to find out how much time they have to spend marketing their book.
If you're a self-published author, I'm sure you know what I mean. After all, you got into writing because you love to write, right? Why is it necessary to spend so much time getting publicity for your book?
The answer is simple.
We are living in an economy that has too much content. Books, blog posts, podcasts, memes—the list goes on and on. There is too much content for any of us to consume. Even if your book is in a small niche genre, there are probably hundreds of competitors vying for a reader's attention. Continue Reading…