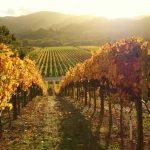 There's still time to sign up for our Scene Mastery Boot Camp set in the heart of California's gorgeous wine country! And, yes, there will be wine …
Why a boot camp?
Because getting away from the daily grind and distractions affords you the opportunity to focus 100% on your writing. No cleaning, laundry, meals to cook. Just indulge in your creativity.
At our boot camps, you'll spend three full days with other writers, writing, brainstorming, reading your material, getting constructive feedback and personal attention, and having fun!
How often do you get out of your cage and just hang out with other creatives in a small group setting like this? Continue Reading…