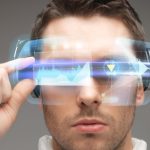 Today's guest post is by William R. Leibowitz.
 It's not called "science" and it's not called "fiction." It's called "science fiction," and that means that if an author is going to successfully wade into those waters, it requires a balancing act.
Readers of science fiction are generally sophisticated. Reading science fiction isn't easy reading. A reader needs to think and to concentrate. Science fiction places demands on a reader. That's why it's not the most popular genre—romance novels are. You don't have to think or concentrate when you read a romance novel. But you do when you read science fiction. And science-fiction readers have real standards that they've developed by reading the great writers who developed the genre—and also by seeing countless good quality science-fiction movies and television programs.
So, when sitting down to write a work of science fiction, the writer has to rise to the standard. Bad quality science fiction is painfully obvious even to the casual reader. If a work of science fiction is to be believable and engrossing, the science in it must be plausible—and the science must be understandable to the reader. Continue Reading…