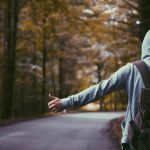 Today's blog post is by Scott Stavrou:
Of the many trials Odysseus faced on his long journey home, one of the greatest was overcoming the seductive song of the Sirens that sapped strength from body and soul. Even the brave and stalwart Odysseus knew that he was defenseless against their allure, so he had his crew lash him to the mast until they had passed the island of the Sirens.
Likewise, the writer's life today is beset by so many seductive but creativity-sapping siren-songs. No matter how strong your passion for writing is, the world offers too many perilous distractions. You have emails to send, bills to pay, social media singing out to you.
With all these many beguiling entertainments, obligations, and amusements, you sometimes have to remind yourself to lash yourself to the mast and ignore the many singing sirens of distraction and r-apply yourself to your passion for writing down your words, telling the story only you can tell and telling it as well as possible. Continue Reading…